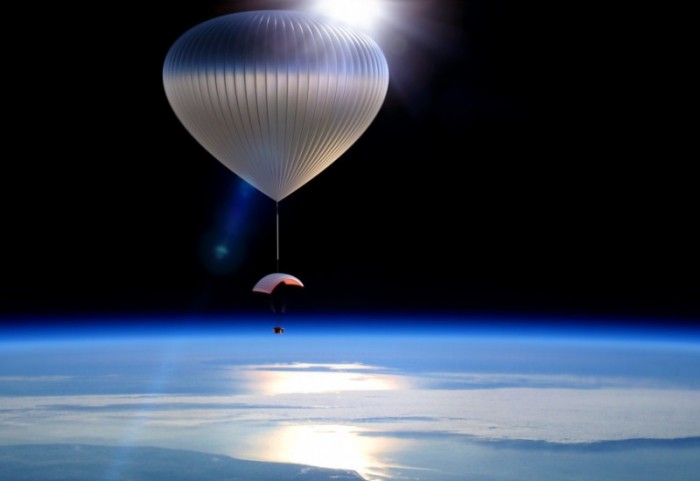 World View offers passengers a trip in a fully-pressurized space capsule for six that promises "a gentle ascent" 20 mile above earth.
Luxuriously styled and engineered, the capsule is transported by a ParaWing and a high-altitude balloon, which expands gradually until voyagers reach their peak altitude atop 99 percent of Earth's atmosphere. Unlike the G thrust that many other space carriers would offer, this "float" seems more like a hot air balloon ride into space.
For $75,000, you're guaranteed a seat, in-flight internet access (you know, to document it all) and an experience you'll remember forever. A $5,000 deposit ensures your space travel is officially "on the books." Travel is expected to begin in late 2016.